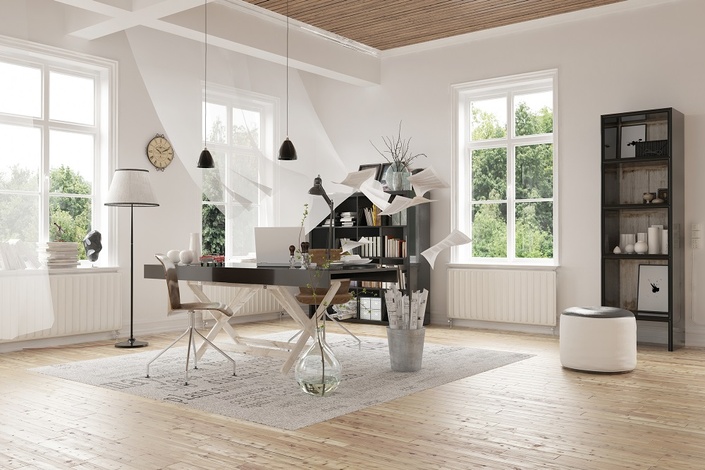 Free Guided Home Office Makeover
Improve how your home office looks, functions and feels in just 25 minutes
Do you work from home?
Do you struggle to stay focused, productive and motivated?
Would you like to work more effectively, efficiently and enjoyably?
Your work issues may not be caused by you - they might be caused by your home office!

Let Fliss Wheeler, architect and energy healer, talk you through her unique guided 25 minute Home Office Makeover to immediately improve how your home office looks, functions and feels.

It is amazing how much difference this can make to your productivity, focus and effectiveness. (Not to mention your mood!)
The home office makeover is broken into 5 segments. You can do it all at once in 25 minutes, or, you can do one 5 minute segment at a time.

Too easy! Just start listening to the audio, follow the steps as Fliss talks you through the process, and next thing you know, you will have a home office that helps, rather than hinders you, in your work, business and life.
Your Instructor
Fliss Wheeler combines over twenty five years of training and practice as an energy healer, conscious dancer, architect, meditator, teacher and student to offer healing sessions, consultancy, classes, workshops, online resources and events. She is based in the Southern Highlands of NSW, near Sydney, Australia.
Course Curriculum
1. intro to help you get ready for your home office makeover
Available in days
days after you enroll
2. Makeover how your home office LOOKS
Available in days
days after you enroll
3. Makeover how your home office FUNCTIONS
Available in days
days after you enroll
What are people saying about the Home Office programs?
"I'd highly recommend these processes and programs for anyone who wishes to work with their highest intent and highest purpose to make a difference in their own energy and the energy they give out to the world through their work and business from their home office."